I have created 5m of bunting, and this is what it looks like!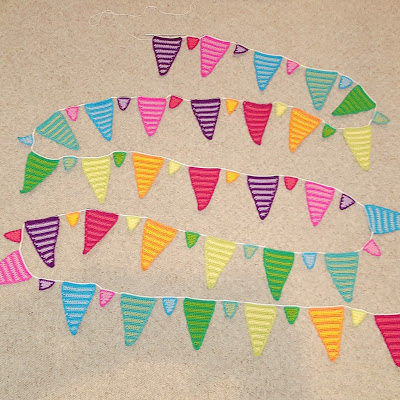 63 flags!
I have currently run out of flags so need to get stitching again, but how cool do they look! I've opted to go for the rainbow gradient order of flags, as shown in the original pattern, and I love how it's turned out. I must stress that the white "ribbon" is still in progress – I just need to get to the end before I can turn and do another row. I've worked out that this is approx 5m of bunting. I'm going to do a final metre (or one more cycle of colours) and then leave that as the final length…then start all over again for the other side of the bridge!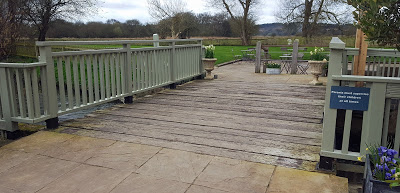 Here's where it is going!
The bridge measures around 5m or so, but I want the bunting to drape rather just be taut, so I'm going to make the extra metre so it looks spot on. It should go along there quite nicely though! I don't doubt that I will be sick of making flags by August though…
I have finished going through the colour cycles of flowers in both large and small sizes, so I'm hoping those will be enough for the bunting in it's entirety. I guess I'll cross that bridge when I come to it (no pun intended!). Anyway, it's bed time for me, back to work tomorrow and then flag making again in the evenings!