Work has started on the items I am going to sell at the Summer Fun Day in June! I've left it later than I would have ideally liked, but it's been a busy couple of months so far. Anyway work is well underway now and I wanted to share these cute headbands with you!
How cute are these! Firstly, I cant take credit for the pattern – you can find it on makeandappreciate.com!
They are so simple to make. Each one took me between 60-90mins and there is so much scope for customisation as well. I added the little flower to one and am going to do some more with little bows and other bits and bobs.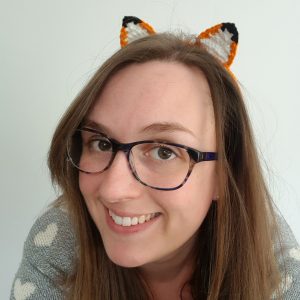 I have another a little flower band as well using the same sc stitching over the band, and then sewn on little flowers around it. I'll probably only do a couple of these because it took quite a while to sew everything on, but I think it's cute!
I'm really starting to question why I haven't made these before – they're so quick to make up and really effective. I have started on a pattern of my own but just need to wait for some embellishments to arrive for it (will need testers at some point). Can't wait to share that with you all though – it's hopefully going to look great!