Here is what I have been wanting to share with you all!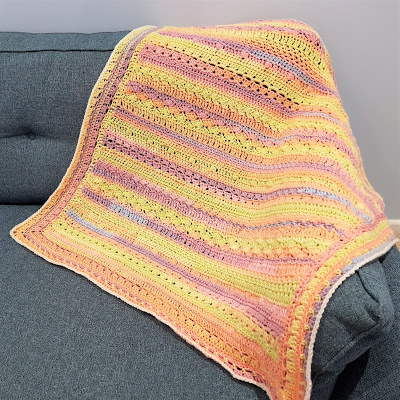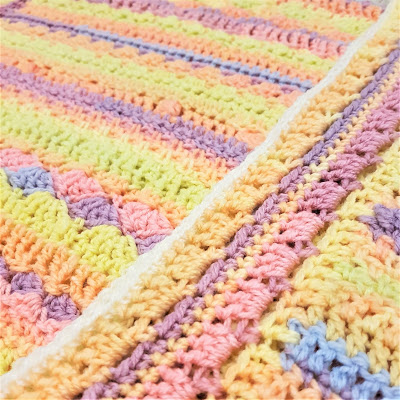 You'll have seen some sneak peaks of these on my recent This Week posts but I have been waiting until they were received by baby Olivia until I posted about them properly!
I made the rainbow horse using the Ragdoll Unicorn pattern by Spin A Yarn Crochet and absolutely loved making it! It's such a fun pattern and the result is fantastic – it's not often you make something that looks so much like the original picture right? I used cotton yarn for mine, which was left from my wedding bunting, and she is stuffed with polyester filling. I opted to make her just a horse because Olivia's Mummy works with horses. Decided to keep the rainbow mane though! I definitely want to make some of the other Spin A Yarn Crochet designs – they're all super adorable!
The blanket is worked from the Happy Baby/Toddler Afghan pattern by Lori Bennett Kramer and is something that I queued years ago and have just been waiting for the right time to use it. Again, this one was super fun to make and the result came out really well. I added some extra rows to the border to use up the ball of yarn and I decided to edge it with some white just to bring out the colours – I'm pleased with the result! This yarn was gifted by my lovely friend Sam, and I have been waiting for the right project for it – it matched the horse really nicely and was super snuggly once it had been worked up. The yarn is from Ice Yarns, which doesn't seem readily available in the UK – I had to buy extra on Etsy! Loving this though, it's so gorgeous and the striping in the yarn worked out perfectly!
Olivia received her parcel this morning and she and her Mummy were pleased with them, so that's what matters to me. I did have loads of fun making these as well though, which makes it even more worthwhile!
I'm now making another baby item for a colleague to give to a friend, but I will share that another day!