I started the fifth motif for my Lilypond CAL a couple of days ago and here's how it is looking so far!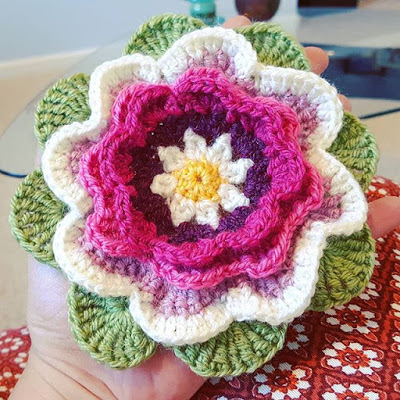 I've since added another row around the edge, but am loving how this flower is coming out! Such a beautiful pattern!
This motif is pretty time consuming. There's a lot of fiddling, but the outcome is definitely worth it! I'm so excited to see everything put together – I know it's a little way off, but it's getting closer…as is my deadline, so I really need to crack on!!