Good grief, I haven't even written a post yet this year. Improving my blogging frequency is back on the list guys, fear not. I even started putting together some of the This Week collages I missed a while ago, but got overwhelmed and distracted. I will put some up soon though because they go back to something like August…oops. At least I'm active on Facebook and Instagram right?
Anyway drumroll please…today I finished my Taxidermy Elephant!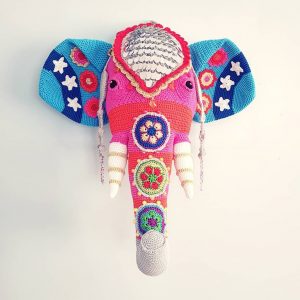 I am so unbelievably pleased with him! He turned out just like the pattern (which was written by the exceptionally talented Vanessa Mooncie by the way!) and I am really thrilled to finally have him done. It's been a long 6 months! Although for 3-4 of those months it was just sat next to me on the coffee table, while I denied it's existence!
The pattern is beautiful though – I have no idea how anyone could write anything like this. I had a few issues but I think that was more the editing (mine was from a Simply Crochet pull out) than it was the actual pattern writing. He came out fine though, so that's ok! Here's a couple of different angles for y'all…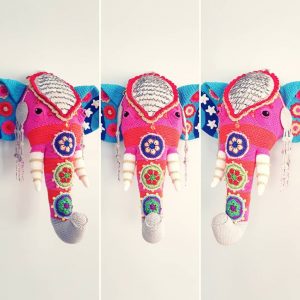 Honestly, I wasn't sure about the colours at first (I went with the ones listed in the pattern) and had seen some variations on Ravelry, but to be honest they have really grown on me and I think it looks perfect! My favourite parts are the sequinned headdress on top (it was my first time crocheting anything like that, so there is a new skill) and the hanging discs on the sides of the head. You can't really see in the above pictures but they are finished with seed beads right on the bottom.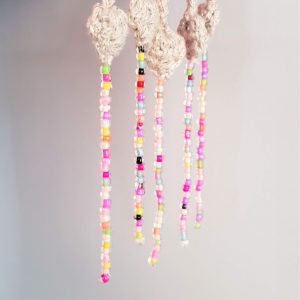 I'd thoroughly recommend everyone tries this pattern out – although tricky in places, the finished object is amazing. I would make one for myself but I don't think I can put myself through it again…not any time soon anyway (but that is only because I struggle with larger projects and keeping focused!).