I have recently made a couple of baby cardigans using beautiful patterns by Wooly Wonders Crochet! I'm so thrilled with how they have turned out, and my friend Roz really liked them when I gifted them earlier in the week.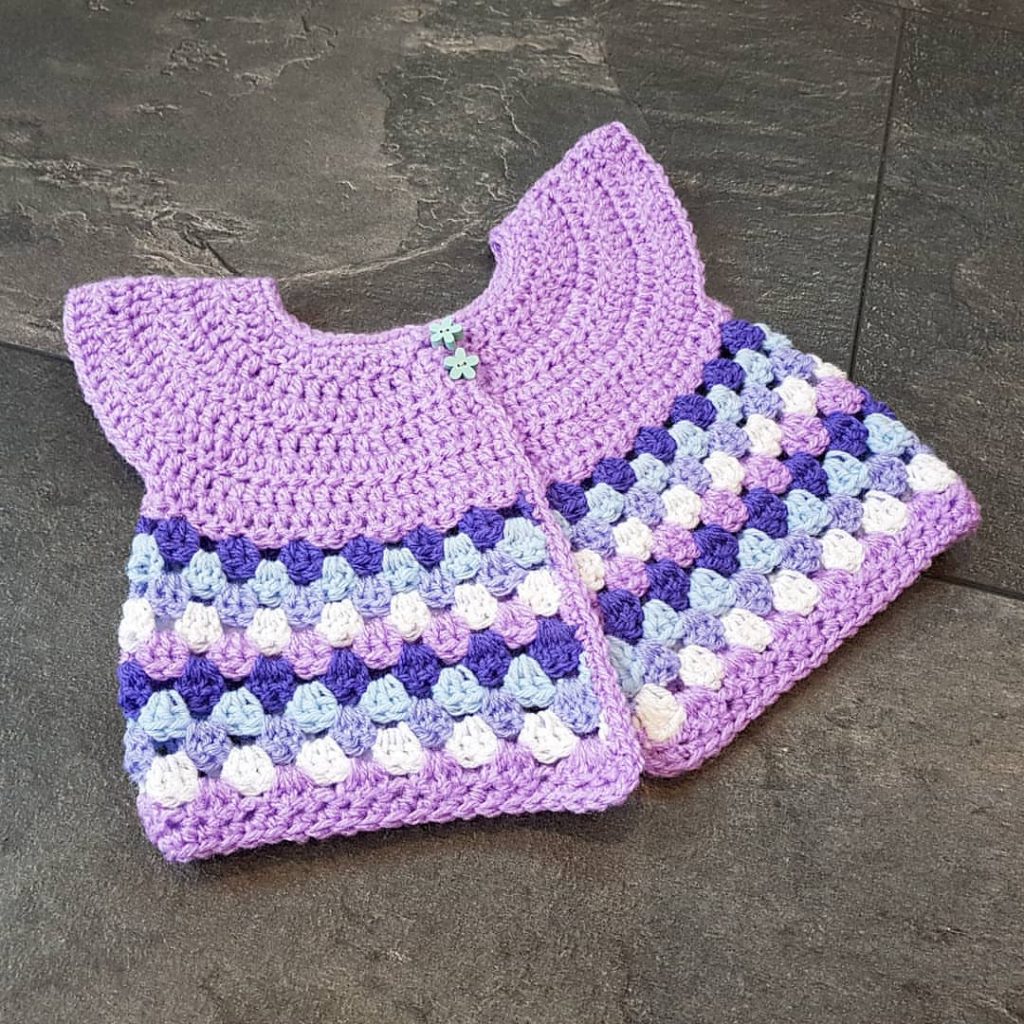 The first one I tried was a Granny Stripe Cardigan (pattern here) and I am completely in love! I want to make more of these in different colourways. It only took a couple of hours too, which was an added bonus!
The pattern was beautifully written as well, which helps. I immediately bought a few more Wooly Wonders Crochet patterns to try!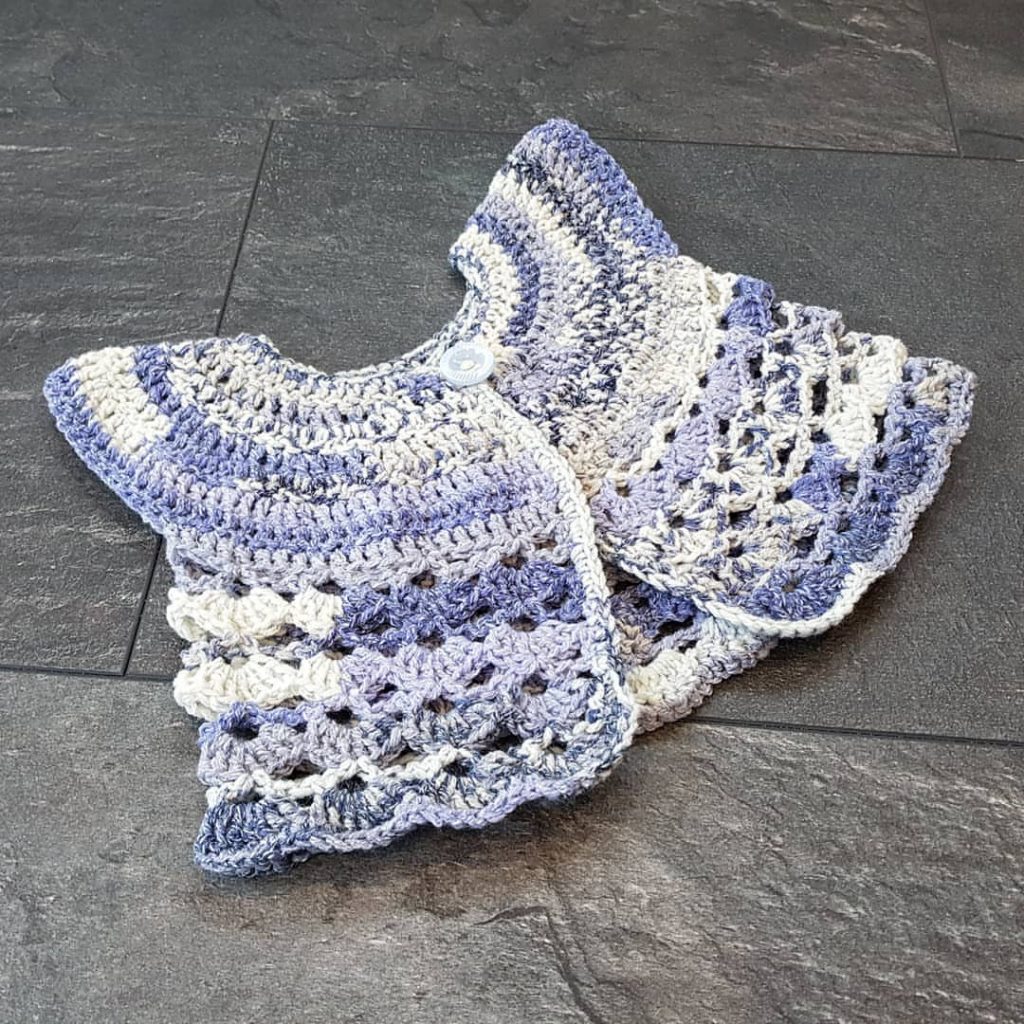 Next up I tried the Lace Baby Cardigan (pattern here) which I decided to work in Sirdar Crofter DK yarn. I've always loved the Crofter yarns and the colours, and I wanted to make something that was girly, but not too girly. As the other cardigan was so purple, I opted for "Skye", which is a blend of greys, dark blues and dusty purples. I think it works well with the lace/scallop stitches.
I can't wait to try more little cardigans and other baby bits for people. They're so quick to make up (and fab stash busters!). So I would love to hear from you all with your favourite baby makes so that I can expand my pattern stash! What are your favourite items to make?