You know when you really want to update your followers about something but for the life of you just can't find the time? That's how I feel about this finished project (which I actually completed a couple of weeks ago!). I'm so, so pleased with the outcome!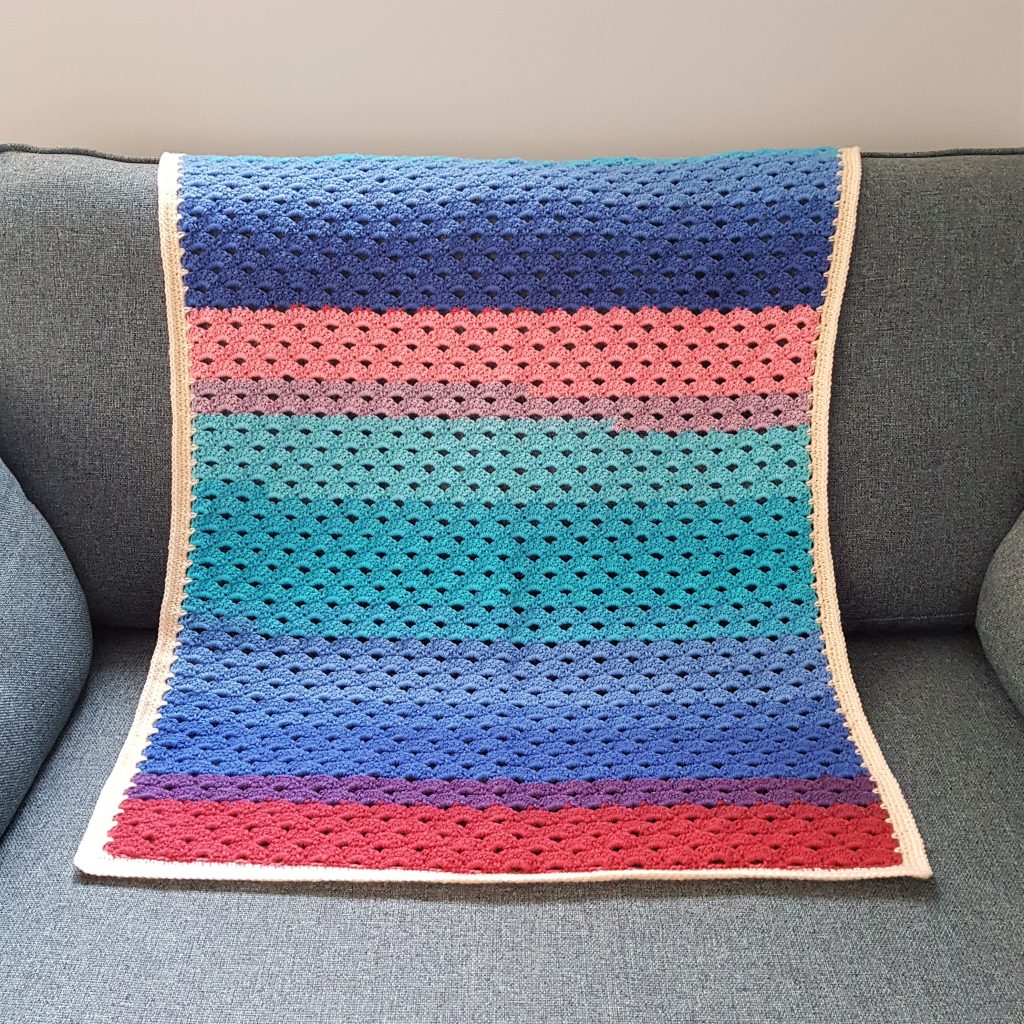 I really love it! I must admit, when I started out with the dark red at the bottom, I had my doubts (I had already frogged the yarn from a c2c blanket) but once I got to the blues I felt a lot better about it. It's pretty lightweight, which I love, and would make a great summer baby blanket.
The pattern I used is Rainbow Blanket by Little Doolally, and was so well written. I can't wait to make another and actually stripe it next time, rather than using a self striping yarn (Lion Brand Mandala in Phoenix). It would make a really cool ombre blanket! Definitely a decent stash buster as well, if you opt for individual stripes.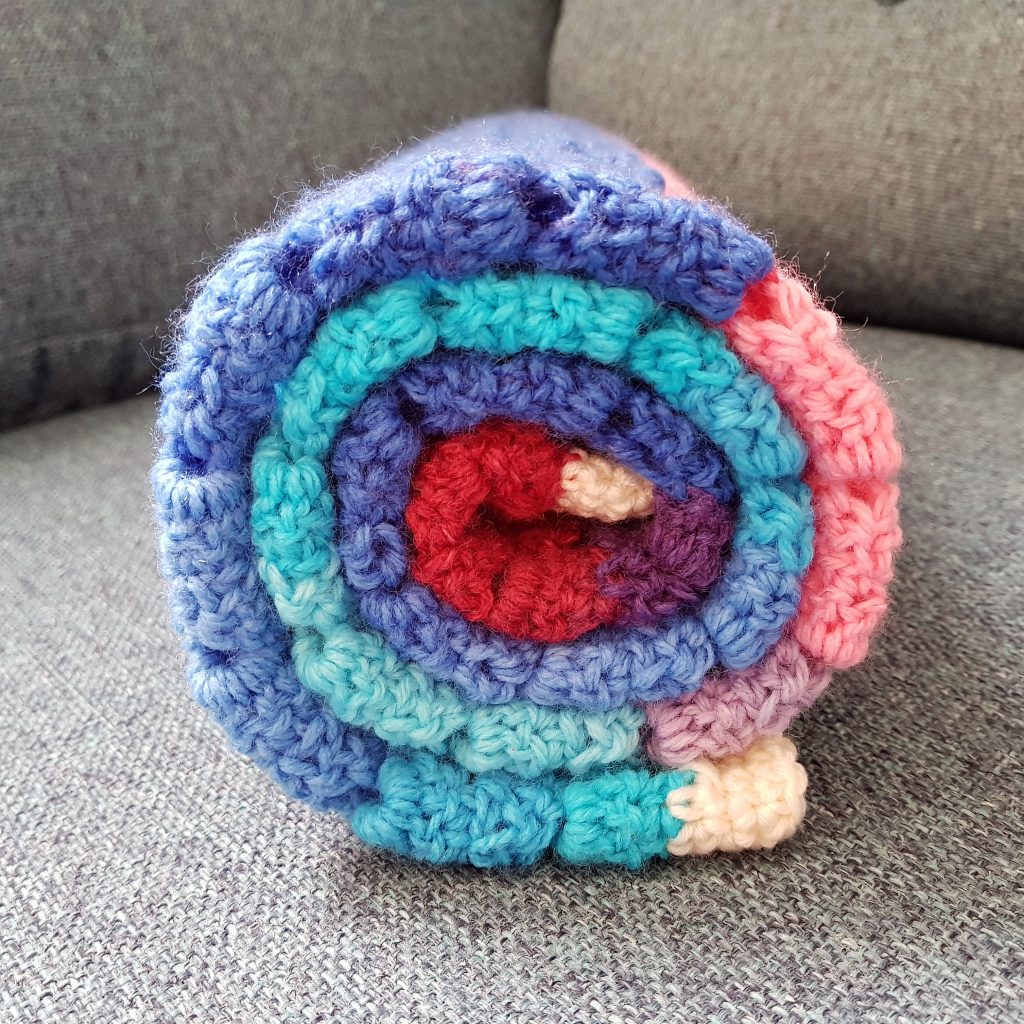 I had so much fun with this one. It's currently available in my Folksy shop, along with a couple of other blankets from last year. I'm hoping to get some more added to the shop in the next month or so.
Anyway, thanks for stopping by! New on the hook is a baby cardigan for my friend, who is about to become a Grandmother for the second time. It's looking good so far!