I'm a few days late posting this, but the end of the week was a little tricky and I've also been getting stuff sorted for my brother's charity walk. Ready to share my last (current) baby cardigan though. I made this one as 1-2 years and it's another pattern by Wooly Wonders Crochet!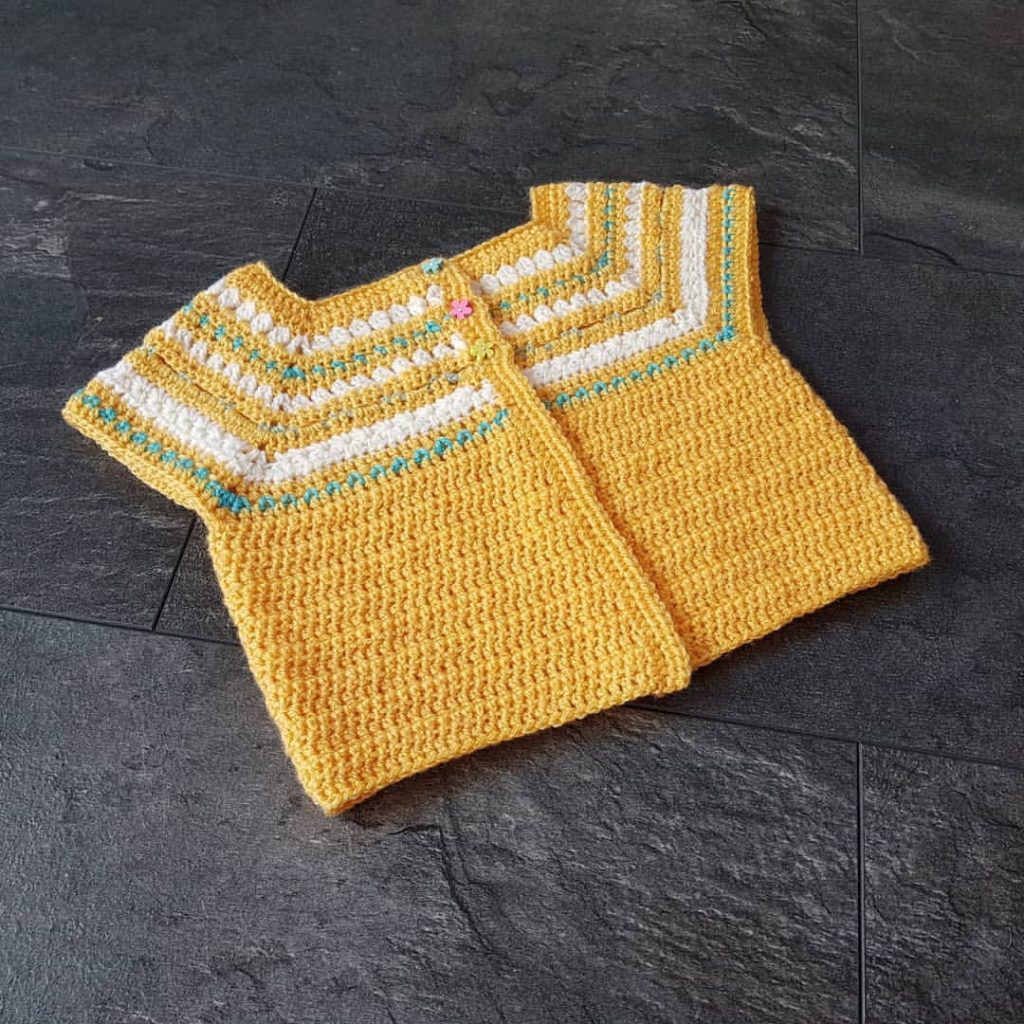 This one took a bit longer – probably because it's larger. I do love the effect of the fairisle style though. Went for some pretty funky colours but I think they work. By the time Roz's granddaughter is old enough to wear it it'll be next Spring anyway (she was born on the 28th March) so at least the colours will fit in for then!
These were all yarns from my stash, so I can't remember exactly what they were (I'm pretty sure that the blues and orange are leftovers from my Lilypond CAL which was made in Stylecraft Life DK, not sure about the white though). Buttons came from eBay and are the same as the ones on the purple cardigan I shared before.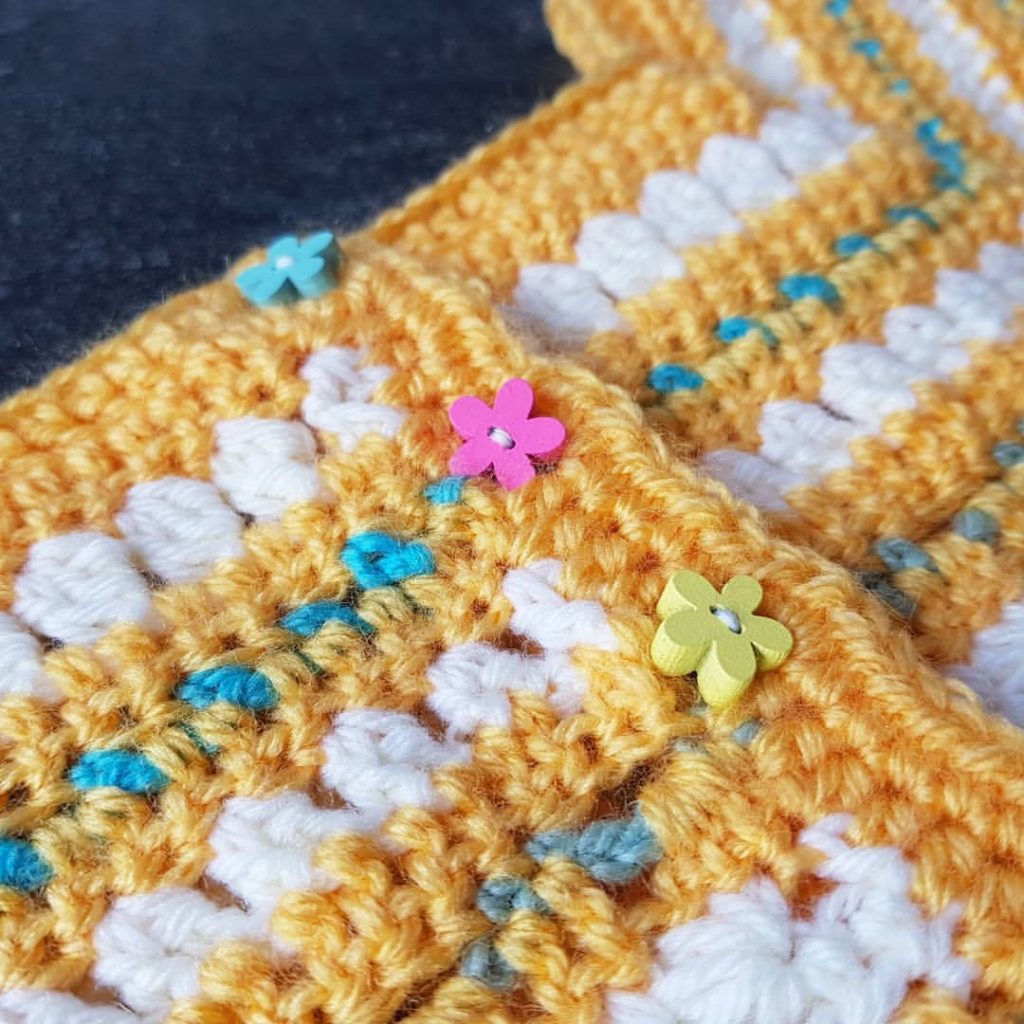 I've loved making this cardigan, even if it did take a little longer than the others. Onto new things now though! I have started the prep for the Summer Fayre in June – currently making flowers for cute little hair clips and bands. Got a few other ideas in the pipeline too, so watch this space for an update on that. Also currently on the hook is a unicorn using the Robin The Unicorn pattern, which will be my second make from my Animal Friends of Pica Pau book (I loved making the otter last year!), my Sophie's Universe which is needing a little attention, and my Swirly Pop blanket. My corner of the lounge is getting a bit cluttered so I need to have a tidy tomorrow and try and focus on just one thing…and put away the yarn that I'm not using haha!
Anyway, hope you all had a lovely Saturday! The sun was out in Dorset and I had a fab day with my friend Roxy in Charmouth doing some fossil hunting! We found some really cool bits, including a Belemnite. Such a cool day with a lovely lady. Now off to make some more flowers…