It's finished! Yesterday afternoon I finished assembling my Jackfield Tile Tote Bag, and it looks brilliant.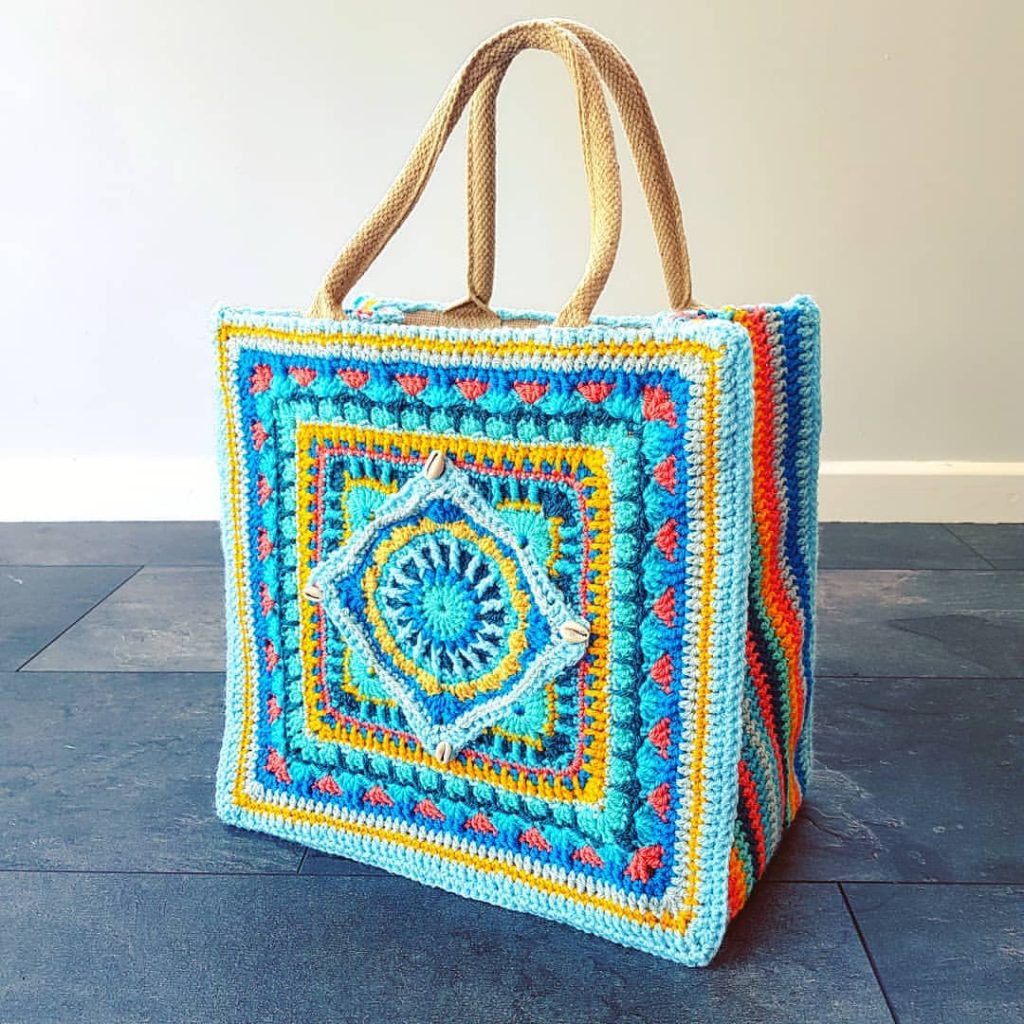 This is a pattern by Christine Bateman (CatsWhiskers Crochet) and is available for free on Ravelry here. It basically consists of 3 separate panels, which you sew together into a bag and then fit around a hessian shopping bag. I love how it turned out, and the stiff hessian bag means the design sits nice and flat.
Only changes I had to make were on the tiles – the pattern calls from a 4.5mm hook for DK yarn and I have no idea where mine is, so I went with a 4mm and just added 3 extra rounds to bring it up to the right size (hdc, sc, dc). The pattern was easy to follow, with lots of really helpful pictures at the end, showing you round by round what it should be looking like.
I've already started a second one in some pink/purple colours, so it'll be interesting to see how a more muted version looks. I'm sure it'll be one of those patterns that looks completely different with every colourway you work it in.
So what do you think? I reckon you all need to get over to Ravelry and have a go for yourselves, because for a free pattern this has so much to offer! Thank you Christine for such a wonderful design!