Further to my post from earlier, I made a couple of other different mini rainbow purses using VendulkaM's pattern over the last few weeks!
I am completely in love with the rainbowy one! It's such beautiful colours! I used DROP's Paris on all of these, and it's been a joy to work with.
Continuing on the purse theme, I made a couple more of VendulkaM's patterns to go with these, but only one of each because they are a little larger and more complicated. First up was the Hearts Purse (pattern here):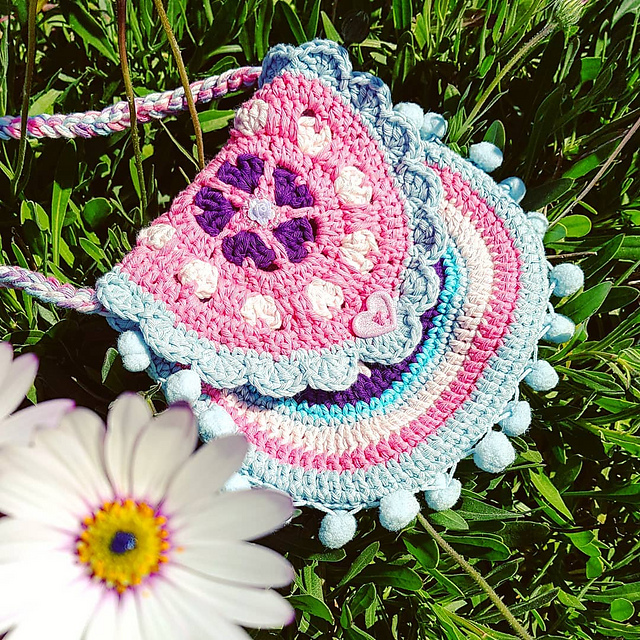 This one is a bit different to the others in the fact that it has the pom-pom edging on it. I somehow managed to match the colours really well and I think it makes a great finish to the purse – adds a bit of something different to it and finishes it off nicely. I didn't add too many beads to this one as the stitches gave their own pattern, but I finished with a rose button and beads in the centre of the flap, and a glittered button to close it with. I think it works well!
I also finished a Flower Purse (pattern here) last weekend – again, this one was a lot more complicated than the rainbow ones, but I like the addition of the dangled charms to the front of it…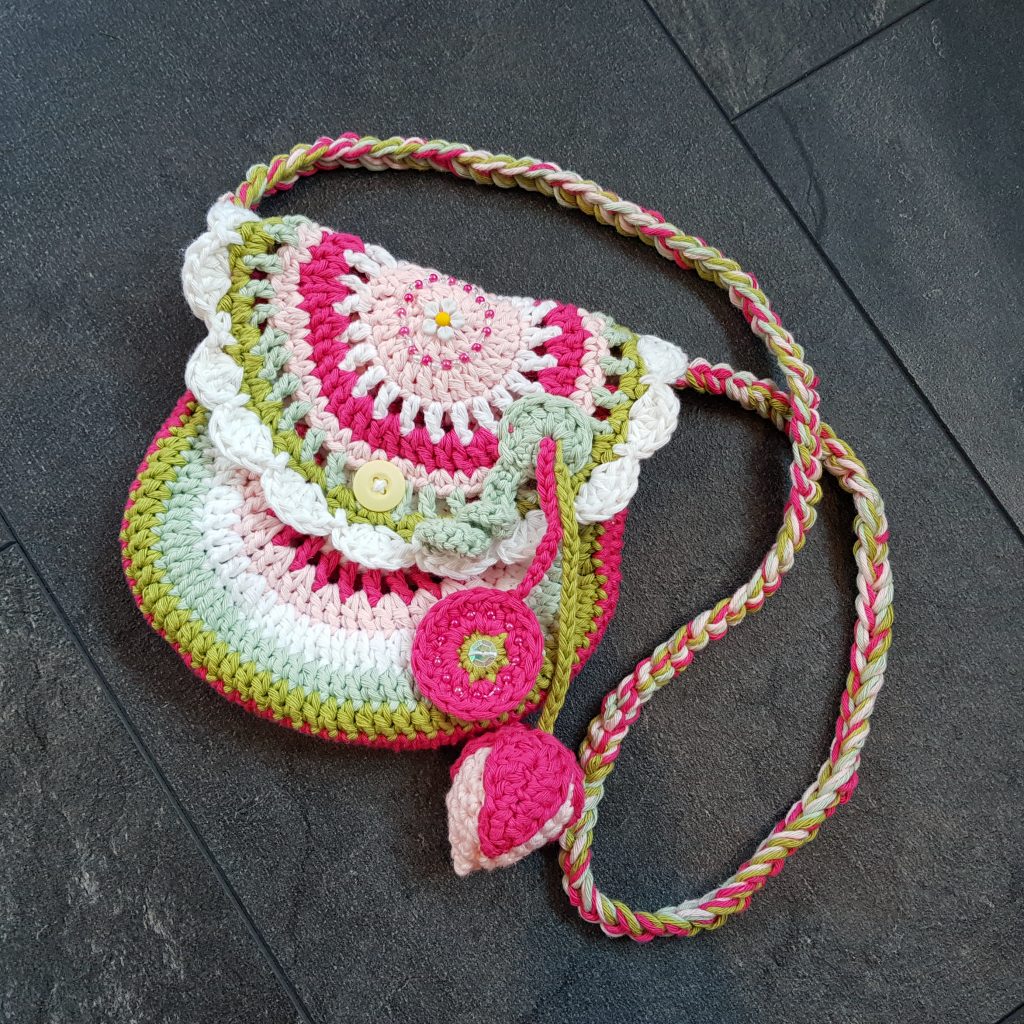 I had a bit more scope for embellishing on this one, and added lots of shimmery beads that would blend in but give a bit of interest as the light caught them. I think they work well! I also used a really cute strawberry flower button on the flap, which is a lot nicer to look at than the centre of a magic ring. It just makes the whole thing look more professional in my opinion.
I've really enjoyed making these and will probably do a few more in the lead up to the Summer Fun Day on 29th June, but for now I'm going to focus on a few grown up sized bags and some other little toys like my mermaids, along with a couple more headbands. I also want to do some more necklaces, which I haven't shared with you all yet…it's on my to-do list!