Hi everyone! It's been a really busy and difficult couple of weeks over here, so thanks for bearing with me while I have been quiet. Just thought I would drop by and share some updates with you all!

Here's my stall at the Summer Fun Day! The event went really well, and it ended up being the hottest day of the year so far. There was the slight curse of the seaside town, in that a lot of traffic migrated towards the beach, but we still had a decent footfall, so that's what counts. I did pretty well on the day and sold some extra bits at work on the Monday afterwards.
It was a real eye opener for me though – after my Christmas Fayre I established that smaller items sell better, which is fine because they're quicker and easier to make. So for this fayre I made a majority of small "pocket money" items, at £10 and under – I thought the headbands would fly off the stall, but they didn't do that well. I also thought the brooches and hairclips would all go, but no such luck. Isn't it weird? I did sell out of my cacti, seahorses and half of my mermaids though. It's just funny how it turns out – you can't win! Anyway I am already gathering ideas for the next Christmas fayre (yep, it's July but when you have to make it all it pays to be prepared!).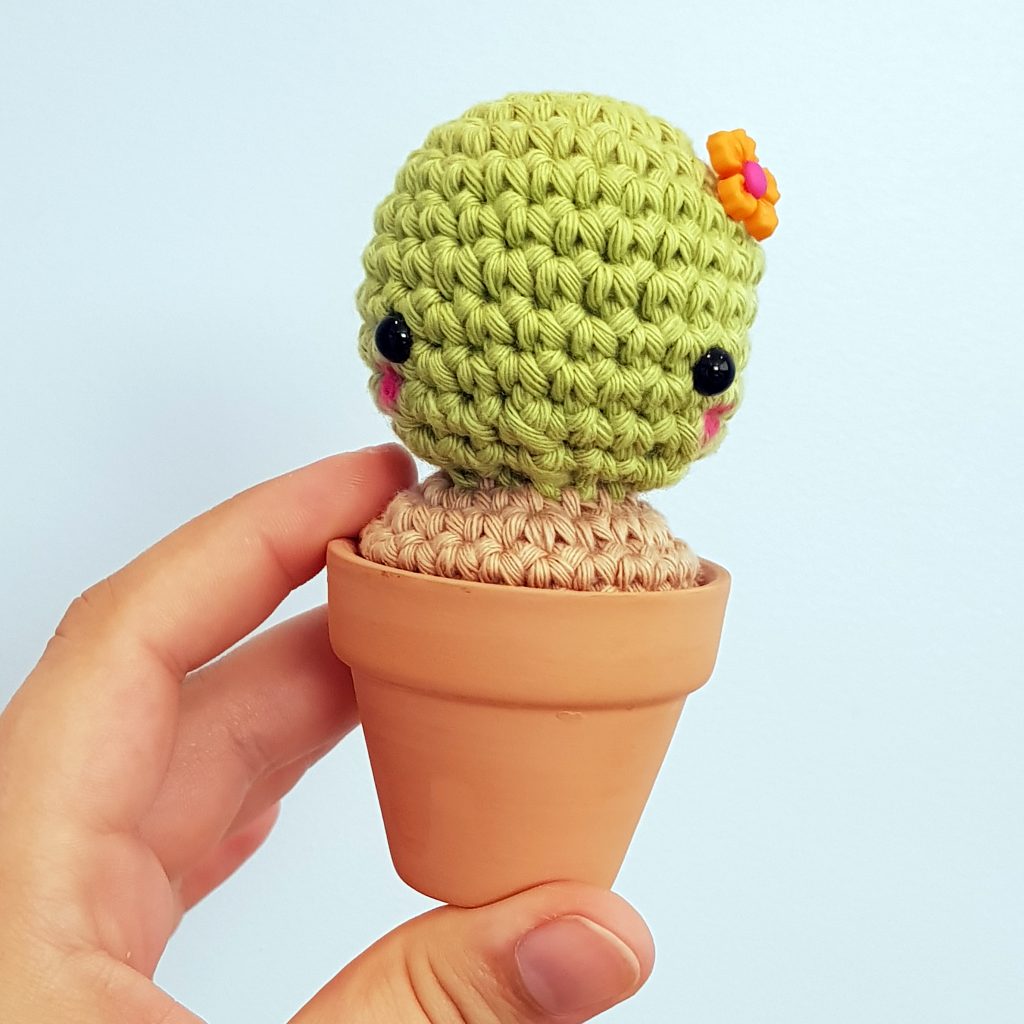 I have since listed any leftovers on my shop over at Folksy – click here! Already sold some of it, which is really encouraging. I'm going to make some more of the cute little cacti like the one above because they were the stars of the day on the 29th June! Keep an eye on my shop though because I am going to be constantly updating it with new bits as I finish them. I have quite a few baby blankets to make in the coming months, and obviously Christmas prep, but I will be adding as I go with little bits and bobs so please add it to your favourites and check back!
Unfortunately, the week after the Summer Fun Day I fell really ill with an ear infection…and not just one ear, but both. I have literally never felt so ill in my life – big shout out to Vicki for keeping me company on those nights that I was awake between 2-4am; you're a lifesaver! I ended up on antibiotics, which I finished taking on Thursday night. I'm feeling much more myself again but I am still struggling with my hearing on both sides. Really hoping that clears up soon because not only is it annoying to me, it's not helpful when you work a customer facing role!
Anyway, I'm hopefully on the mend now. Enjoying a relatively quiet weekend – I've done most of the housework today, just a couple of bits to do tomorrow. I'm also going to go and watch my friend Fiona do a charity swim tomorrow, so that'll be nice too. Hope you're all doing ok! I promise to be around a bit more now that I'm feeling better, but you can always catch me on Facebook and Instagram – links to those are over to the right!