So, it's August and the makes for Christmas have begun. You have to be prepared early when you're a crafter because it can take so long to finish a project, even if it's only a small one. I have started out this year with some simple minimalist trees and bunting, but finished my first "fancy" project last night. I'm unbelievably thrilled with the outcome!
This is my mini Santa – he's been made using a pattern by the incredible Aradiya Toys and is part of their Christmas Minis collection.
He. Is. Gorgeous.
I cannot even find the words for how in love I am with this pattern. He took me a week on and off (mostly off) to make in the evenings after work, but to be honest he is probably about 5-6hours work in total. The frills on his hat took a couple of hours as it was! Size wise he fits in your hand so he's a nice shelf topper, or one for the mantelpiece. I can't wait to get started on the other patterns in the pack (penguin, Christmas tree and snowman!).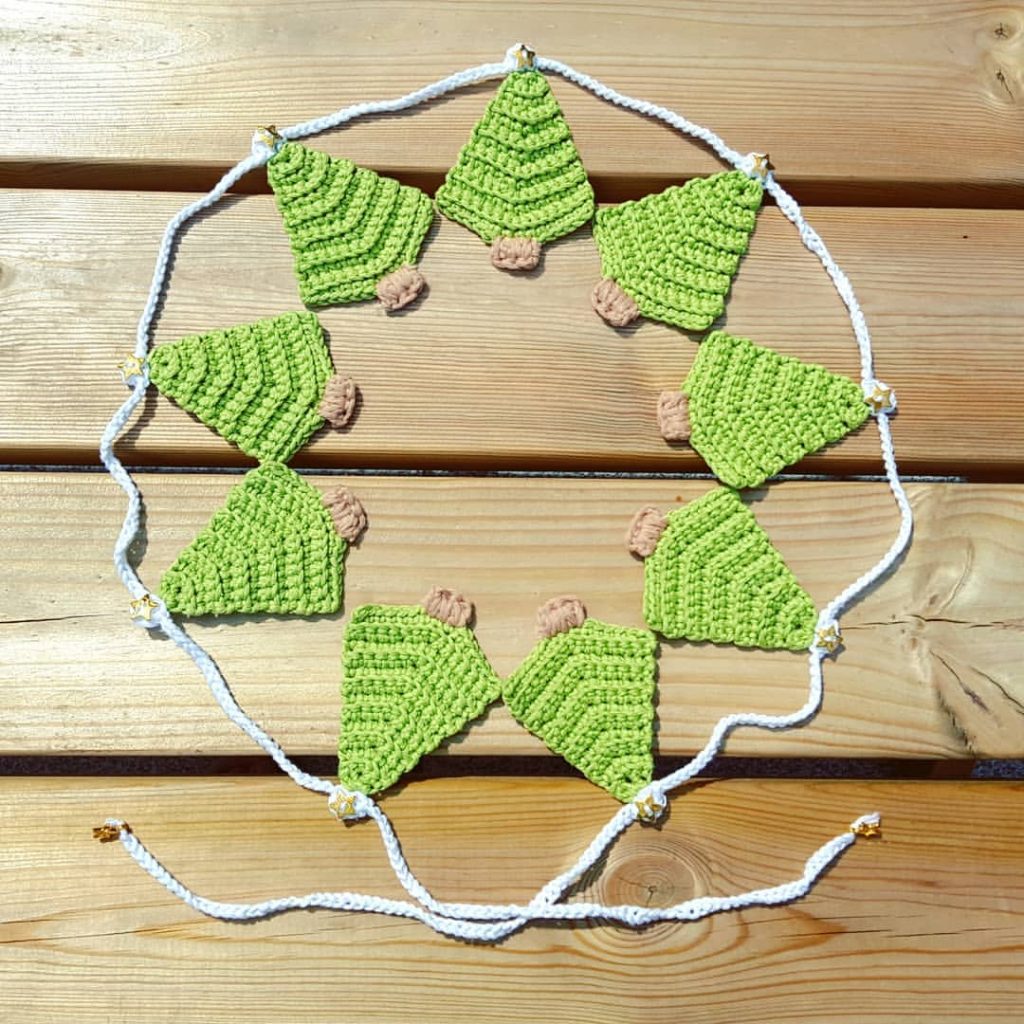 Above is a strand of my Christmas tree bunting, which I've so far made in this green and a darker one. I'm undecided as to which one I prefer at the moment. The current one on the hook is a combo of both colours. The pattern for these is by Lilleliis. I really love how a simple colour change on the trees gives a completely different effect, so I'm going to make some blue and grey strands too, maybe even some brighter colours if I feel like it!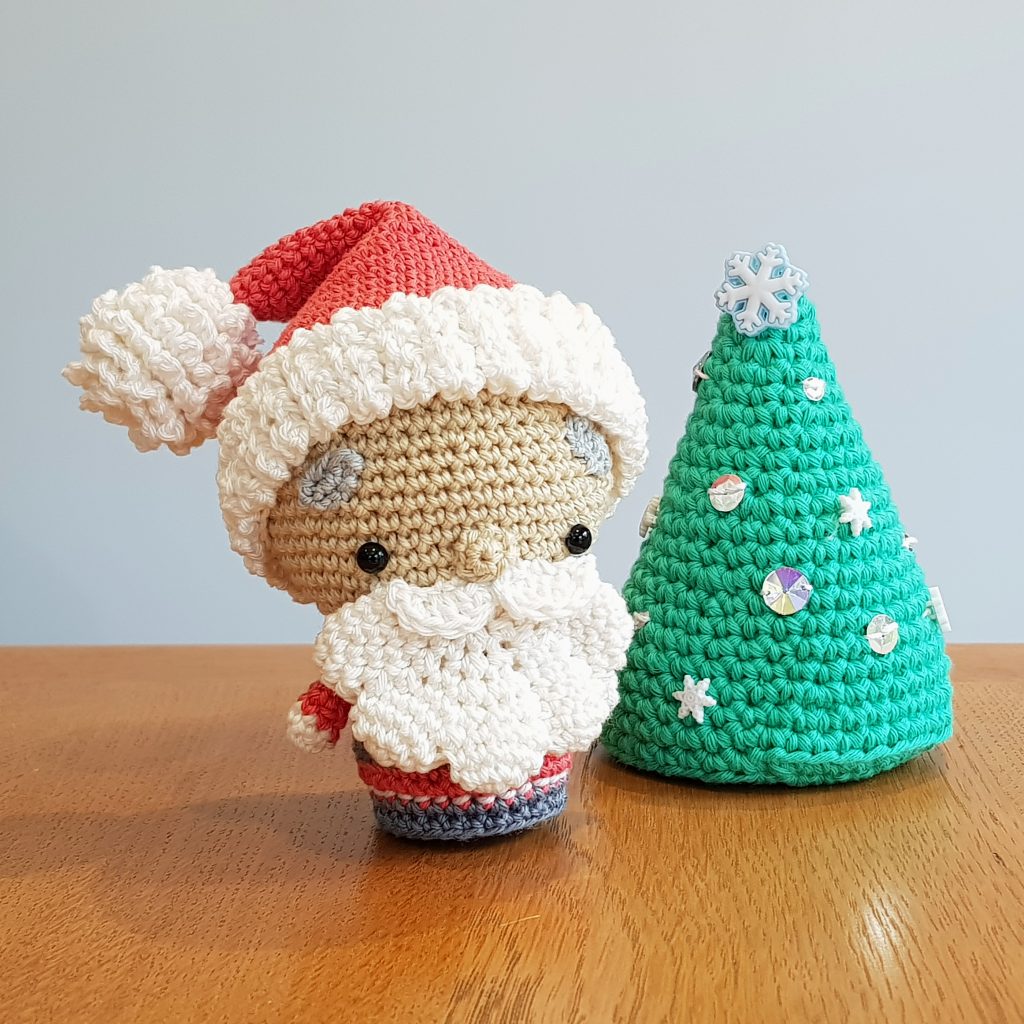 Lastly, my minimalist trees – this one I have decorated with snowflake buttons and sequins, but I have another with pony beads in different colours (I just need to attach the star!). The pattern comes from Pops de Milk, who has lots of cute little projects on their website.
Have you started crafting for Christmas yet? Do you have any events planned or are you just making for yourself and friends? Do you have a favourite pattern or project you'd like to share? I would love to see!