Finally showing my face again, for the first time since June (oops!). Thought it was time I made an appearance back on my blog, and actually posted something again. So, here's my face!
Lots has happened since my last entry (again, sorry about that). Eleanor had her birthday, we've had Christmas and a new year has started. We are still fighting this awful pandemic, we've had some pretty bad storms recently, but not much has changed on my planet.
I sold at my first fayre in a few years, back in December, which was really good fun. I won't lie, I did find it a little stressful and was really worried that I wouldn't have enough stock – it turned out that I actually had too much, but still did really well.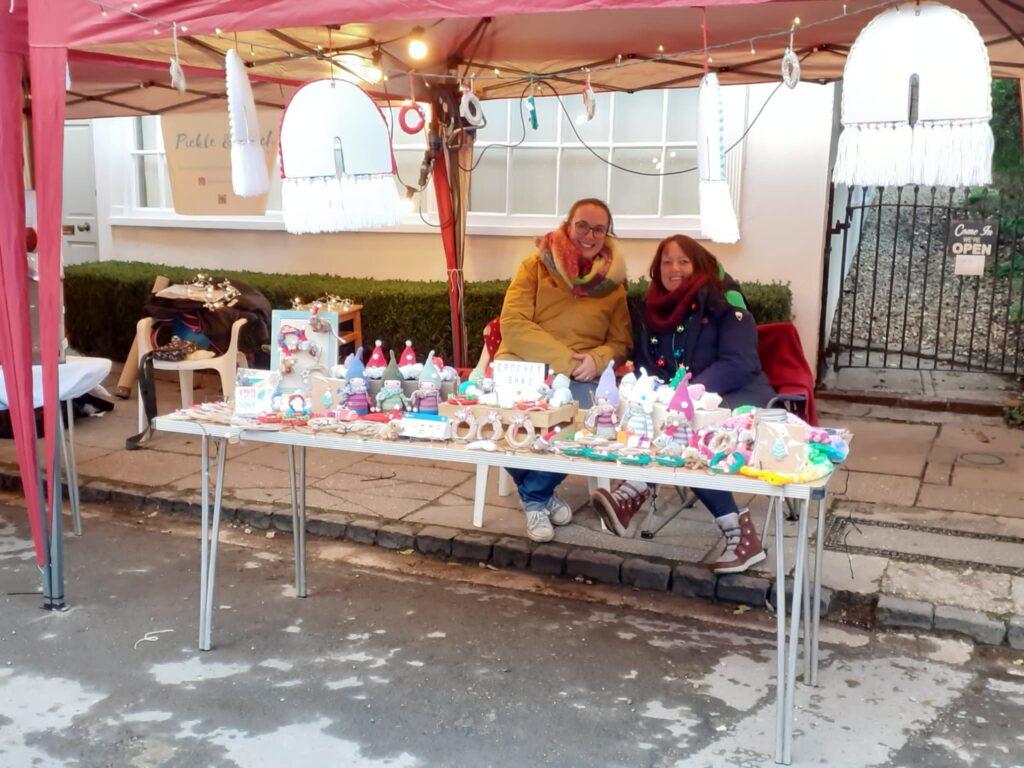 Massive shoutout to my amazing friend Fiona for letting me drag her along to Cerne Abbas to sit in the freezing cold for several hours! It was good fun though, and there were some amazing sellers there.
Fast forward to 2022 – I've had the usual resolutions! Crochet more, blog more, enjoy more. I hope to do all three this year (really, I mean it). I found it hard to balance everything out last year, with Eleanor being so young. I found that when I did finally get some "me time" in the evenings, I was too tired to focus on my crochet for very long. Now that she's sleeping like an actual human being, I am managing to sleep too and finally have my evenings back! Saying that, since Christmas I have had a bit of a dip in my crochet. It's the same whenever I've done a fayre…I go mad and then can't pick up a hook for a month or so. I'm back on it now though and currently working on a little pressie for someone, which will then be followed by a couple of items I've been commissioned to make for people. So that's exciting!
Also on the exciting front – I am now a Team Captain for the Folksy Local Southwest team. I received an email a couple of weeks ago regarding this, and decided that it would be a really exciting thing to explore. So far I'm really enjoying it, and am looking forward to seeing what this year brings. You can check out the Southwest team on Instagram by clicking here!
That's all from me for now. I want to start sharing more as the next couple of months progress, and I start making more again. For now, I have renewed the link to my Insta account over to the right of this post, because that seemed to have died on me, and obviously please go and have a look at Folksy Southwest if you get a second! And if you're a Folksy seller that lives in the Southwest and haven't already joined, please join! I hope you're all keeping well and staying safe x