It's been a couple of months since I showed my face (again) but I'm here to share my lovely finished Cora blanket with you all! Isn't it beautiful!
Those of you that follow me on Instagram will have had updates on my progress with it. I actually started it last June while we were away in Scotland. I only managed to make a couple of hexagons because Eleanor wasn't sleeping well at the time, and I didn't really get any evening time to work on it, so I stashed it and worked on some other bits instead. I decided to start again when we went back to Scotland this year in May, and made some good progress. Finally finished it a couple of days ago!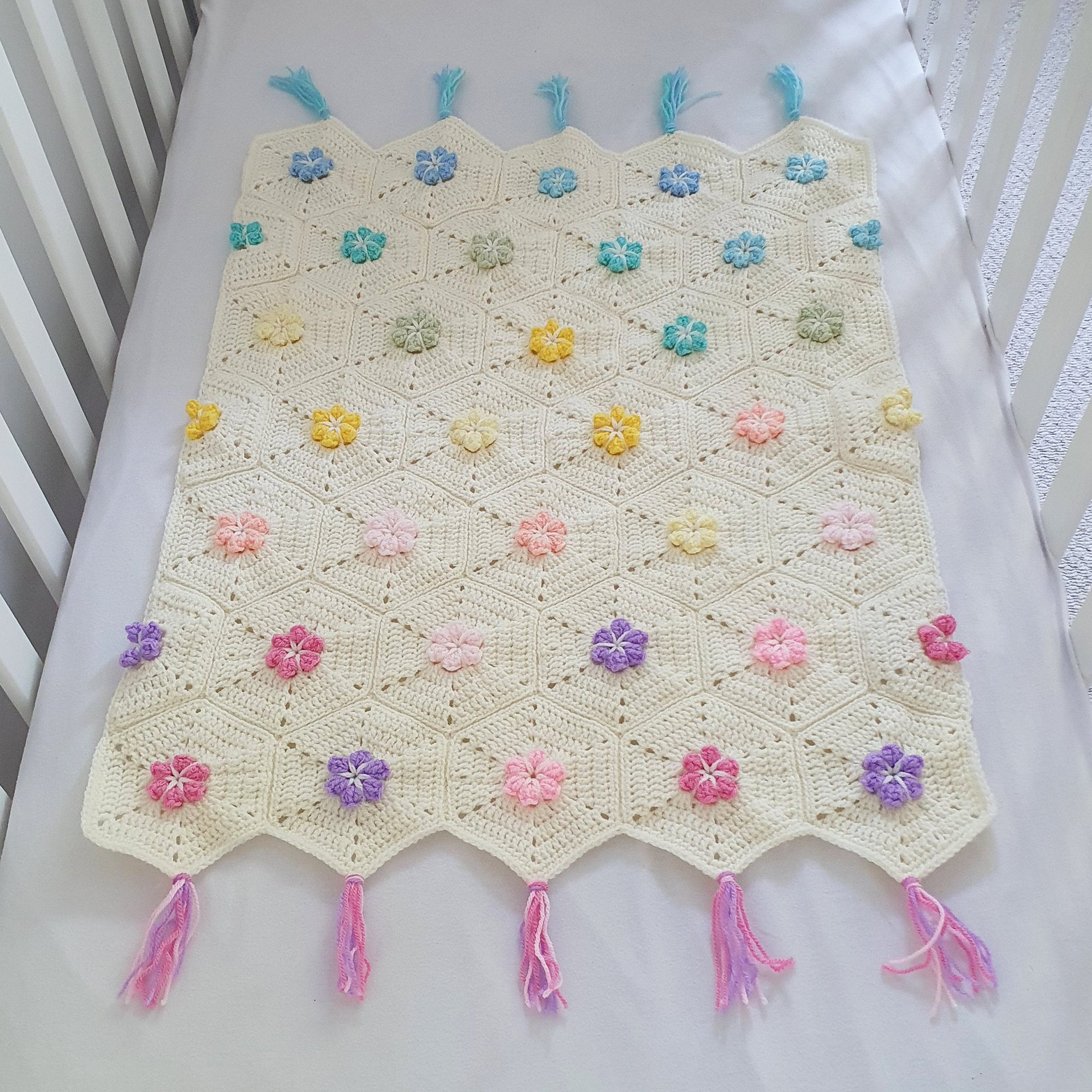 I used this gorgeous pattern by The Loopy Stitch and tried to follow the colours in the pattern images as closely as I could, using Stylecraft Special DK! It was super therapeutic and I really liked that there were only a few hexagons on each colour – we all know I get bored really easily!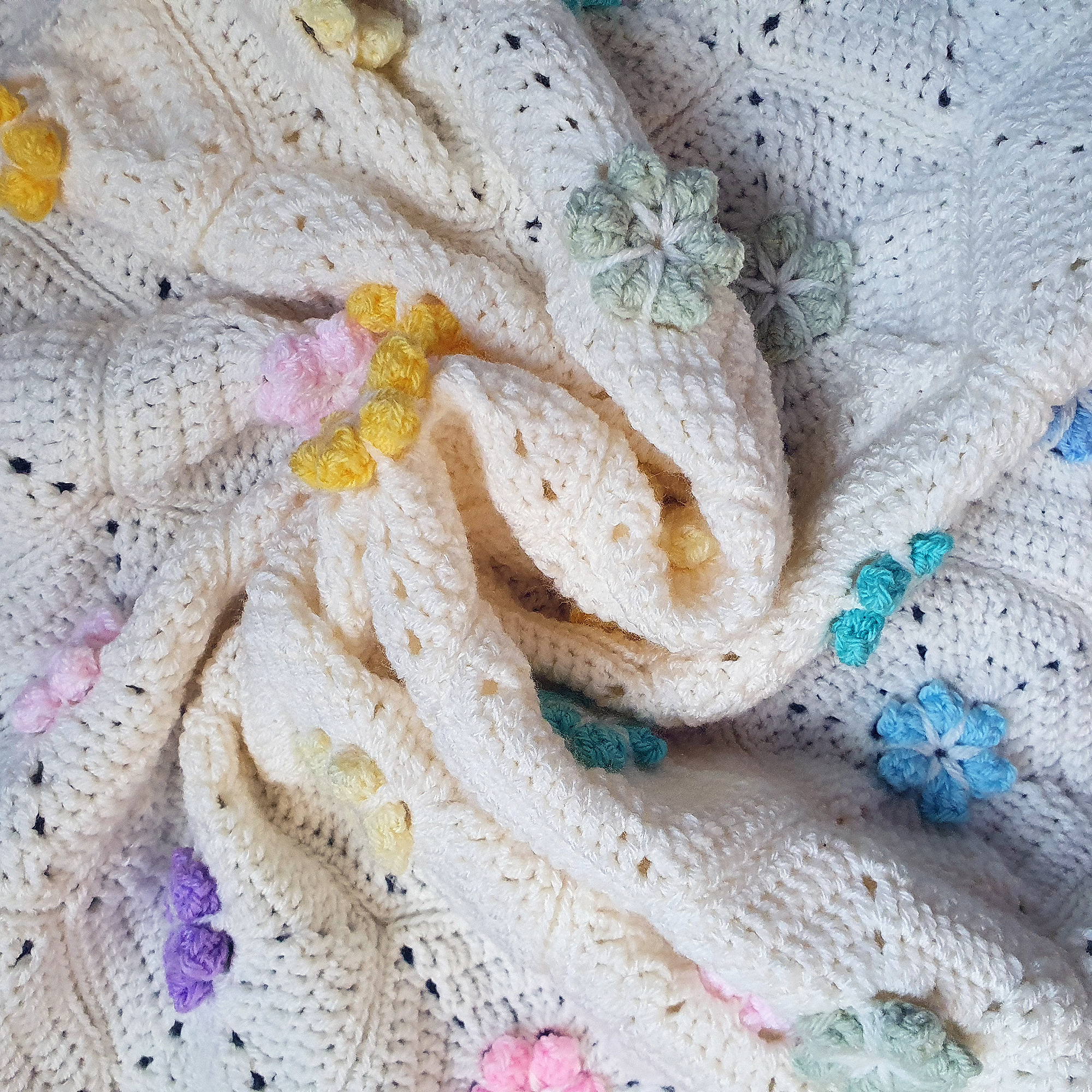 I don't usually add tassels to my blankets but I was so happy to decided to on this one. I think it finishes it off really nicely!
So what's next? I have already made a few Christmas elves, I'm sorry to admit! I've had a few people asking for cacti, so I'm going to work on some of those next and get my shop restocked. After that I have a couple of baby blankets to make for people, and then just working on Christmassy bits and bobs for later in the year.
As always, I will sign off saying that I'll post again soon! Hopefully I will keep this promise this time!